Note: This feature is available only to members of our Enterprise plan.
You can now customize the look and feel of Nitro Cloud for all users in your account through our Custom Branding feature. Custom branding enables you to apply your company colors and logo to the Nitro Cloud interface, along with any emails that are sent out through the application, like eSignature requests and shared documents. This not only delivers a more cohesive experience for employees and customers, it enhances brand recognition and confidence for those viewing and signing your documents.
How to set up Custom Branding for your account:
1. Login to the Nitro Admin portal at admin.gonitro.com
2. Navigate to Team Settings in the left navigation pane and click the Edit Branding button under the Branding section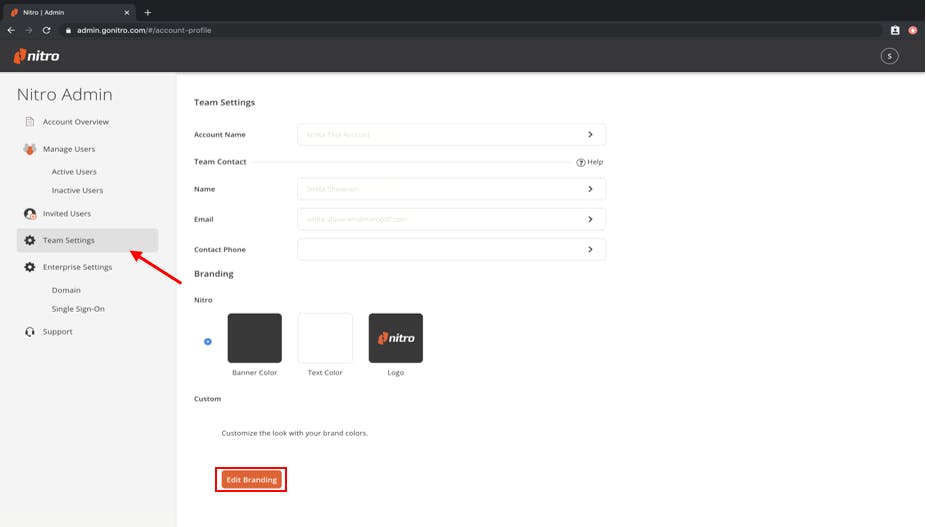 3. In the modal that opens, you can upload your logo and choose a banner and text color that will apply to across all users in your account. Click Save to apply your changes.
4. This personalization will now appear when users belonging to your account login to Nitro Cloud, and when any emails (including signature requests, reminders, and share notifications) are sent from any of your users' Nitro Cloud accounts.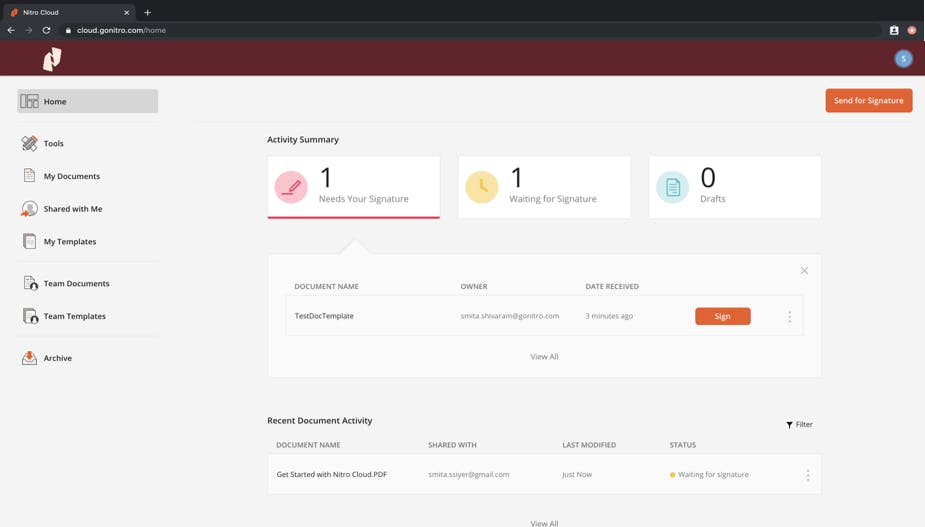 Below is an example of a signature request email that reflects the branding set up in the steps above.