The Bulk Signing feature, currently in beta, is available to members of our Enterprise plan.
Bulk Signing allows you to send copies of a document out for signature to a list of up to 250 recipients in a single workflow, eliminating the need to send the same request to each signer separately.
Note: Bulk Signing requests must be initiated using a document template. Learn about creating templates in this user guide article.
How to send a Bulk Signing Request:
1. Open your desired template from My Templates. Please note, the template you select must have one recipient, as pictured in step 2.
With your template open, navigate to the Home section in the top ribbon, and select Use Template.
2. Click on the recipient in the Signers menu on the left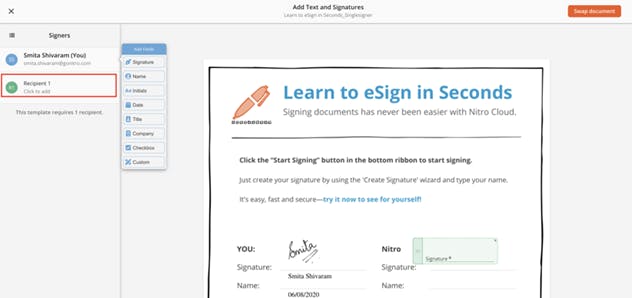 3. In the resulting dialog, select Send a Bulk request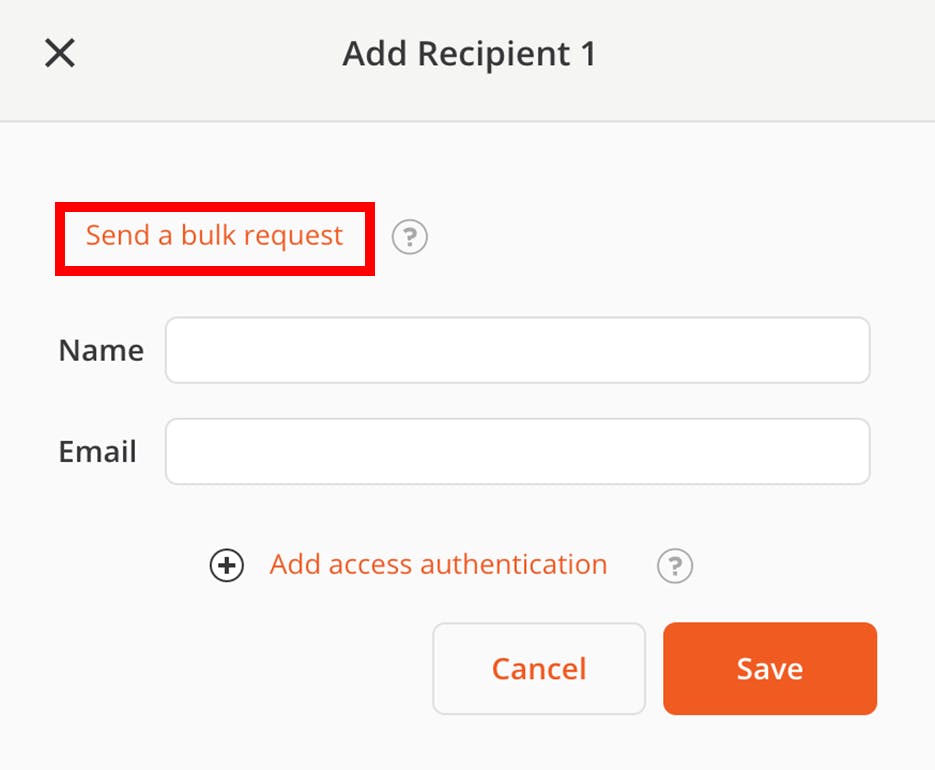 4. Next, enter the recipient email addresses for the Bulk Signing request and click Continue. Recipients (up to a max of 250 per request) can be entered by typing in the field or by copy-pasting from a .csv column or an expanded email distribution list.
Any duplicates or incorrect emails will be highlighted, and need to be corrected before proceeding.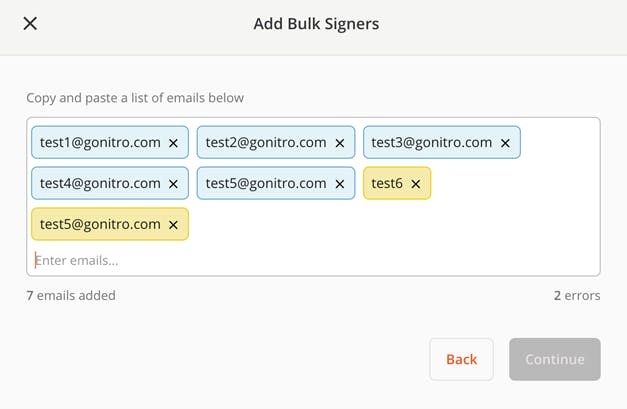 5. Review the recipients added by expanding the View all section below the recipients on the 'Signers' menu, make corrections if any, and click Continue on the bottom right.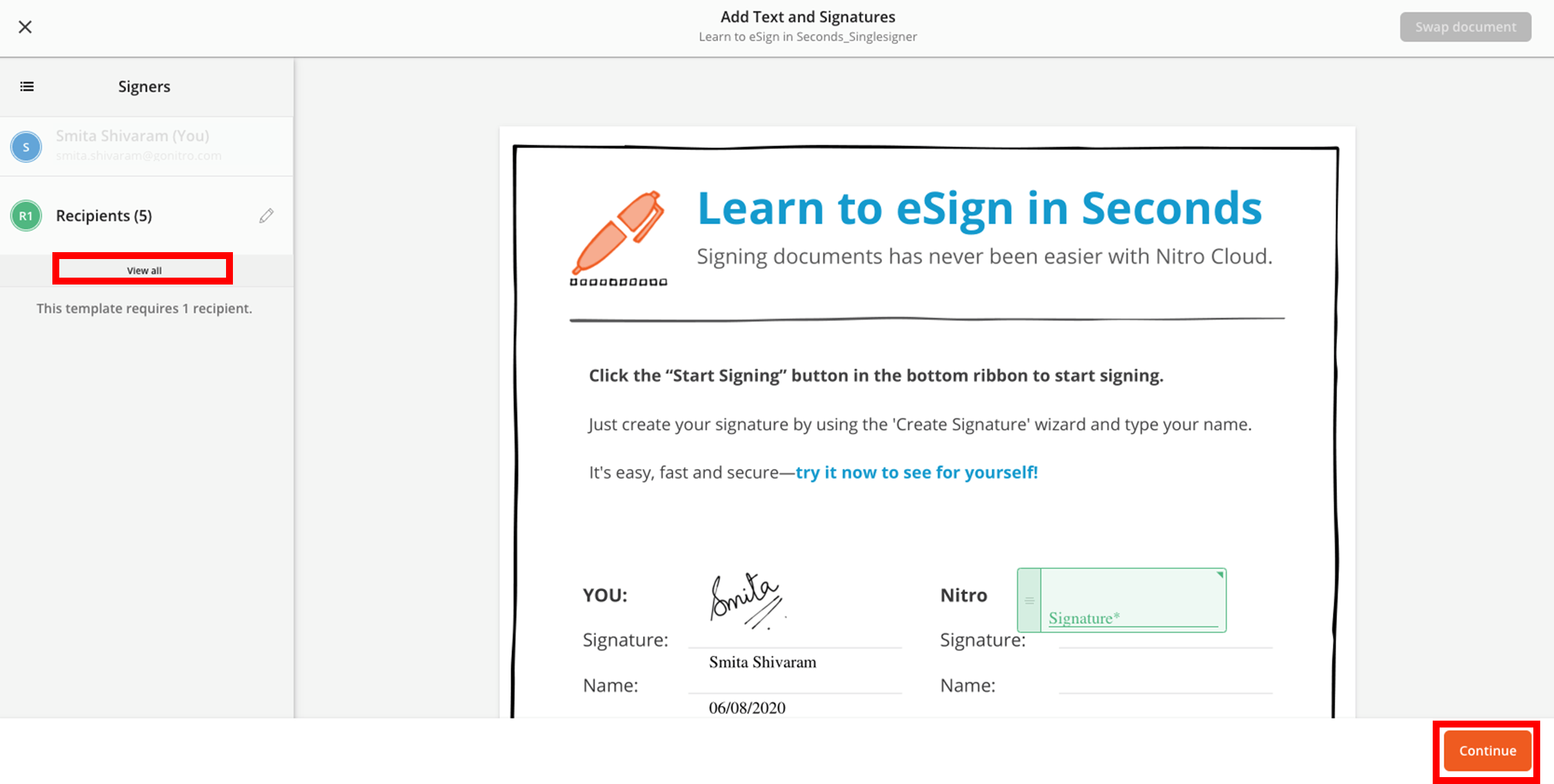 6. Update the subject or body content of the email message if desired once ready and click Request Signature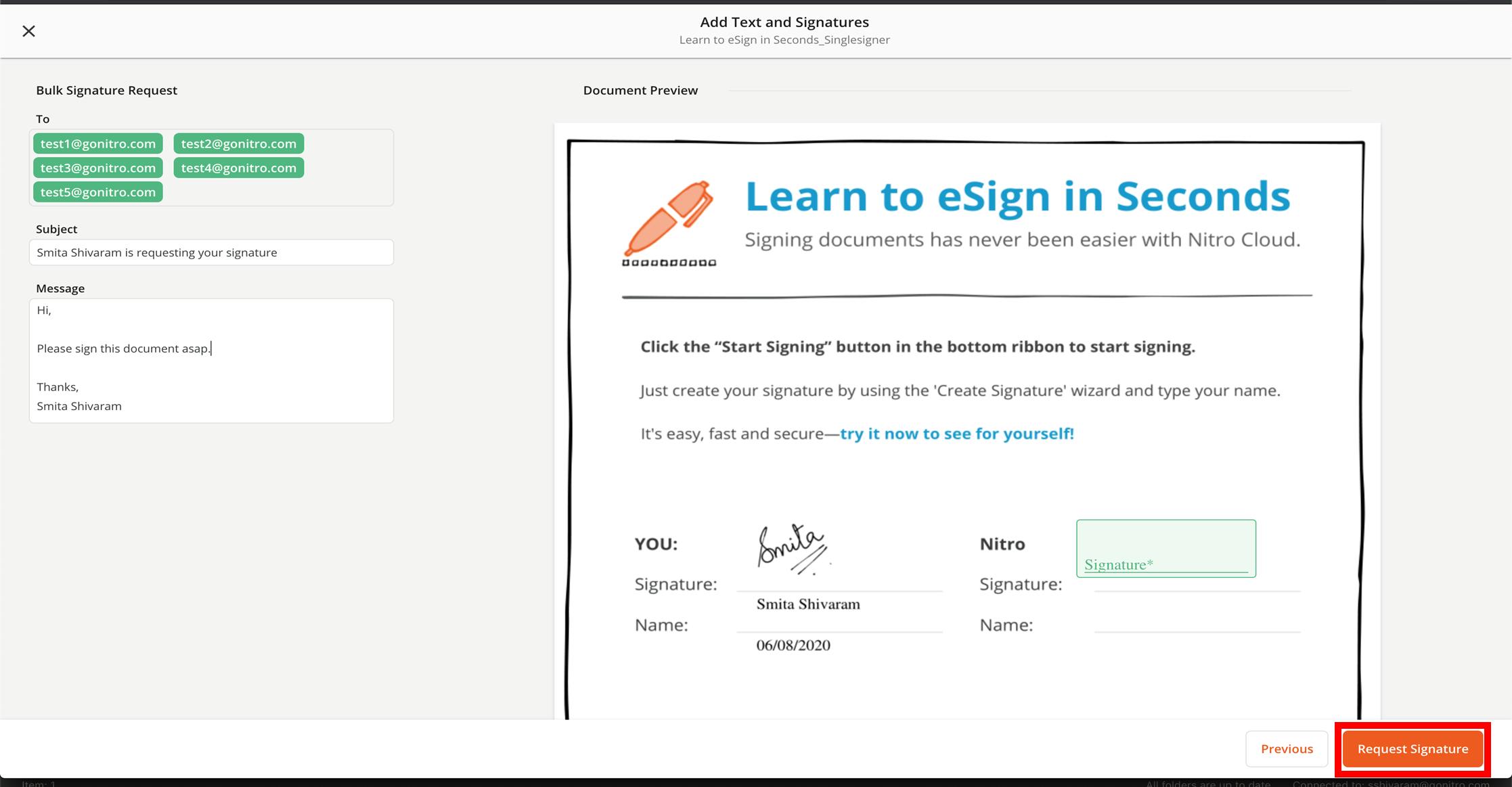 7. All the individual signature requests within the Bulk Signing request will now be available in the My Documents section