Documents can be sent for signature directly from within Nitro Pro. You must be logged in to your Nitro Cloud account to use this feature.
How to request a signature from Nitro Pro
1. Open the desired document in Nitro Pro, make any required updates, then select Request a Signature from the top ribbon's Home tab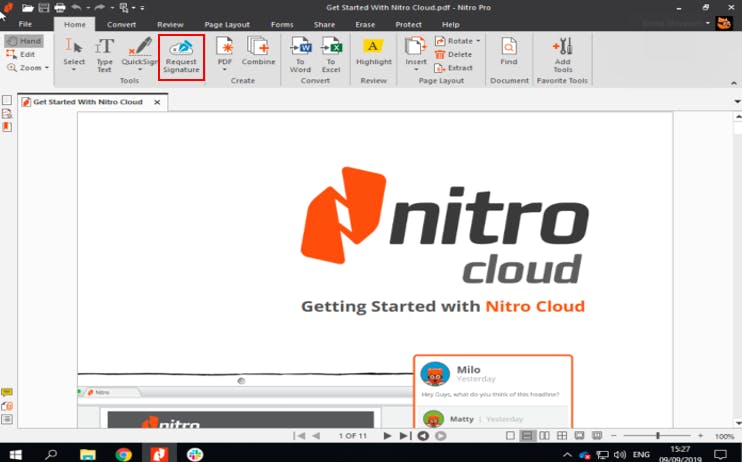 2. The Nitro Cloud panel will open on the right and your PDF will begin uploading to Nitro Cloud
3. Once uploaded, a browser should open automatically, placing you into the signature request workflow in Nitro Cloud. If your browser does not automatically open, click Open Nitro Cloud to start the workflow.